obvi.us
cryptography security assistance for the World Wide Web and Email
Does your company require help with its cryptography? Is the padlock icon in your browser looking a bit unhappy? Obvi.us can help you!
World Wide Web -- putting the S in HTTPS
Need help navigating the maze of jargon to understand why your website isn't secure?
Don't let the lady next to you at the cafe steal your credit card details out of the free WiFi. Encrypt that, and we'll show you how.
Web content delivery is something we've done since 1999 and we can do it correctly!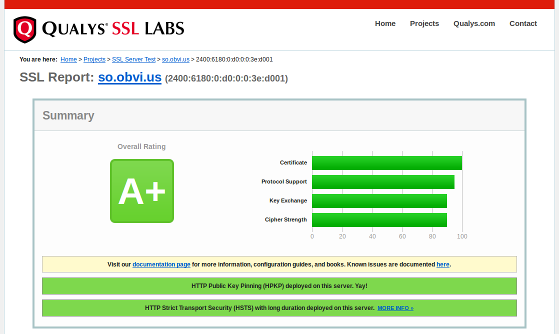 Compliance certification
Regulators giving you a hard time about your [lack of] security?
With more than a decade of web security and firewall testing, we'll keep an eye on your public facing services and deliver automated compliance reports.
Obvi.us provides compliance monitoring for a large financial institution.
Email security
Your email is private and contains a great deal of personal detail about you. Don't let it leak out.
We can help secure it in transit through Transport Layer Security (TLS) as well as it at rest in your outbox and the recipient's inbox. Choose between PGP or S/MIME security. Don't know what that means? Obvi.us will explain!
Obvi.us has provided email security assistance for members of the armed forces serving overseas.
Various scribblings on the topic of cryptography